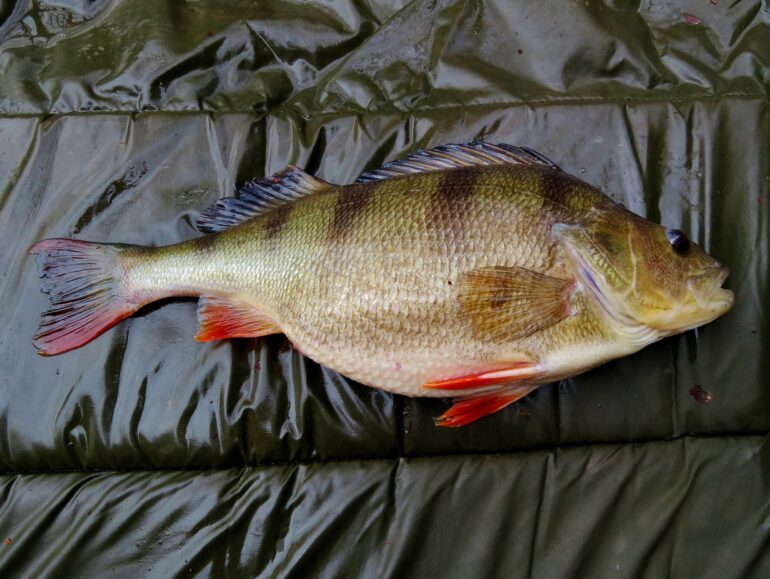 Bait fishing for Perch
BAIT FISHING FOR PERCH
Perch fishing is becoming more popular.  There is nothing specific in the Rule Book about fishing for Perch but the bailiffs have discussed it with the H&DAA Committee and the following guide lines have been agreed. These guidelines also conform to the principles held by The Pike Angling Club (PAC) and should be closely adhered to.
1. Members may fish for Perch using live or dead baits all year round.
2. Fish baits MUST be small, no bigger than three inches long. No exceptions.
3. Baits used, whether Live or dead, MUST be caught from the same water as being fished.
4. A single hook only MUST be used, size 6 or smaller, micro-barb or barbless as per the club rules. NO treble hooks allowed when perch fishing with fish baits.
5. Wire traces are always preferred but not required. Advice taken from the PAC states that a fish bait intended for capturing Perch which is taken instead by a pike will not do any harm as long as it is presented on a small single hook. Pike have bony mouths and a small single hook is highly likely to fall out if the line is bitten through.
6. Dropshotting is the same principle and is allowed on the waters under the same guidelines as above only.
7. No treble hooks are allowed for perch fishing, except for small spinners. A wire trace of minimum 18" length MUST be used with any small spinner being used for perch fishing. Line must also be 15lb minimum as per the standard pike rules.
8. Within the pike fishing season, if perch fishing gear is being used such as dropshot rods, light lines etc and a member has an opportunity and wishes to catch a pike which has become present, then the angler MUST revert to using suitable pike fishing tackle as stated in the rules under Pike Fishing to continue fishing for that pike. This will only apply between the pike fishing dates 1st November to 15th March which are the club's official dates for pike fishing because pike ARE NOT to be specifically fished for outside of these dates.
Pike are the most sensitive fish and great care must be taken to preserve their well being. The use of light perch gear to catch them is prohibited. A dropshot rod for instance will prolong the fight and potentially cause harm or death to the pike. Please use common sense.
If members are not following the above guide lines, and a bailiff suspects you are really fishing for pike outside the pike season, your ticket WILL be clipped and you will be asked to stop. Members have the right to appeal to the Committee.
Added: Jun 2011   Revised: Mar 2018